Dupont Shanghai Fountain pen Limited Edition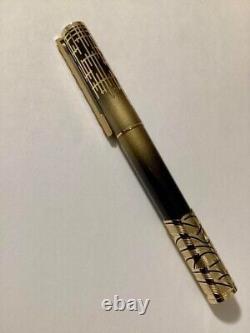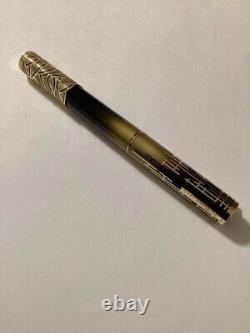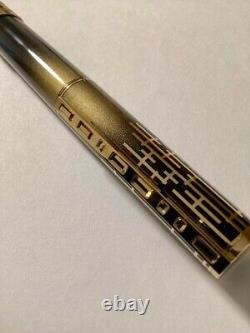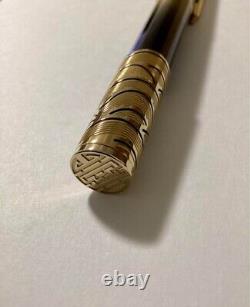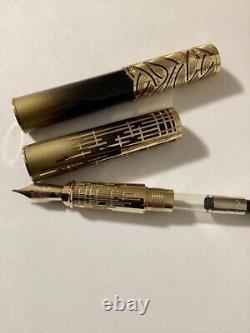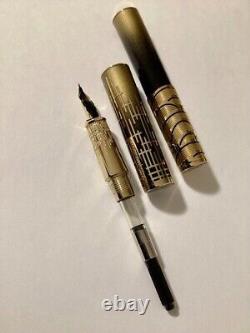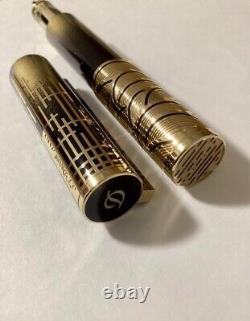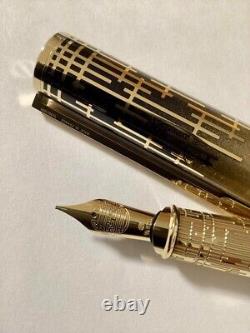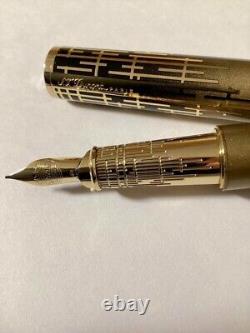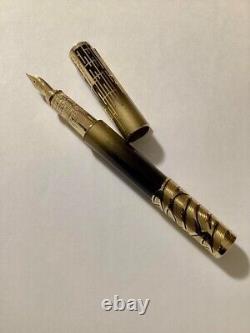 Dupont Shanghai Fountain pen Limited Edition. A gem that pays tribute to Shanghai, the brilliant city where West meets East, and to the achievements of European designers in the 1930s! Dupont Fountain Pen Limited Edition Shanghai. Decorated with decorative elements inspired by both Art Deco and Chinese culture, it is the masterpiece of the lacquer craftsmen and fine goldsmiths of S. The golden halo is created by hand-applying gold powder to a jet-black lacquer. Since the root of the word "Shanghai" is "on the sea, " S. Dupont's artisans have created a precious gold inlay in the shape of the sea to adorn this fountain pen.
Traditional motifs from Chinese culture are combined with a contemporary and poetic graphic design that evokes rain. In Chinese culture, the number 8 is considered a lucky charm. Products are numbered to 1088 for good luck.
Each product is inscribed with the Chinese word for good luck, like an engraving. In the 1920s, Shanghai, the "Pearl of the Orient, " was a mythical place of remarkable cultural prosperity.
At that time, Shanghai was one of the few ports in China to be opened and flourished as a financial and artistic center. Thus, this enchanting city became a symbol of the mix of Eastern and Western glamour. The technique of applying Chinese lacquer to metal has linked S.
Dupont to the Far East since the 1930s. The new Shanghai Limited Edition collection pays tribute to the opulent city of Shanghai and the achievements of European designers in the 1930s. This limited edition series represents the enchanting China that was the dream destination for Europeans. Limited edition of 888 pieces. No outer box or accessories. Only the items shown in the photos.
Please check the photos for condition. Thank you for your understanding.