S. T. Dupont 24H Le Mans Limited Edition Collectors Kit Edition Set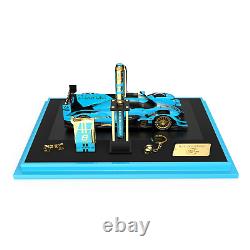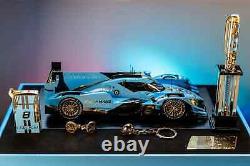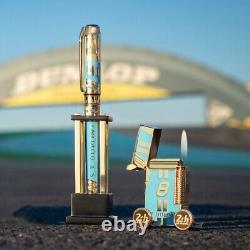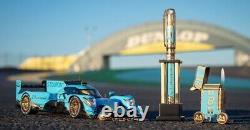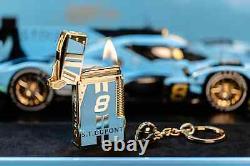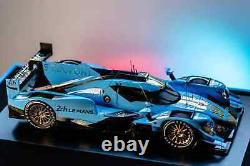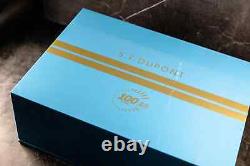 Dupont 24H Le Mans Limited Edition Collectors Kit Edition Set. To commemorate 100 years of the 24 Hours of Le Mans, the famous endurance sports car race and S. Dupont have come together to design a rich, modern and innovative range. Two iconic French brands with unique know-how have joined forces to create this collection.
Each has made the best of France shine on the international stage in their field of expertise. The Prestige collection is inspired by icons of the Le Mans circuit. As a decorative addition, the brand S. Dupont has designed a Dupont racing car. It includes luxury and Maison-style elements as well as those from the world of cars.
The choice of the blue placed lacquer and yellow gold finishes are a homage to the circuit colors and also symbolize the day and night for this 24-hour race. The number 8 featured in different spots on the box is a good luck charm and a reference to the address of the Maison's first Parisian boutique at 8 rue Dieu. With 188 numbered pieces available, this limited-edition collector's set is presented in a remarkable blue and gold lacquer box. It contains a Le Grand S.
Dupont lighter, an XL multifunction pen, a pair of cufflinks and a keyring. The tracking capability is limited compared to the more expensive alternative UPS. If time is of the essence we would recommend UPS.
We have successfully been in business for. And take great pride in our customer service. We are available by Monday - Friday from 10:00am - 5:00pm MST.