S. T. Dupont Blacklight Limited Edition Defi Matte Black Ballpoint Pen, 405800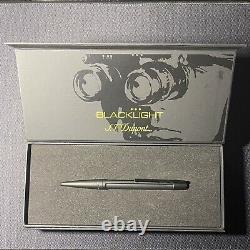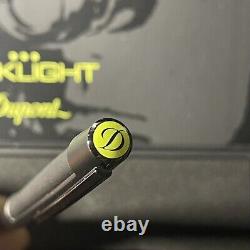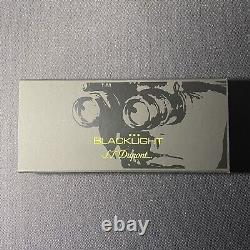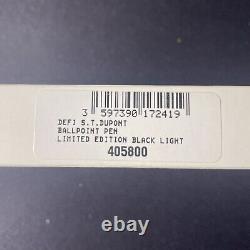 Listed for your consideration is a S. Dupont Blacklight Matte Black Ballpoint Pen which is ST Dupont item number 405800. This pen is a Limited Edition from 2012 and falls into their Defi collection of luxury pens. The pen is unique with a tactical/military aesthetic.
The top of the pen features a glow in the dark Luminova inlay, which is used in military-grade gun sites and aviation instruments.