St Dupont Limited Edition Maxijet Lighter Montecristo La Nuit (020035)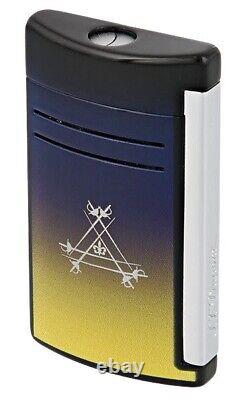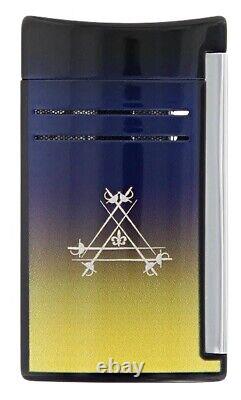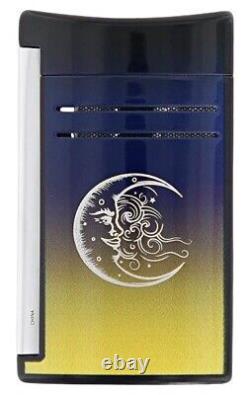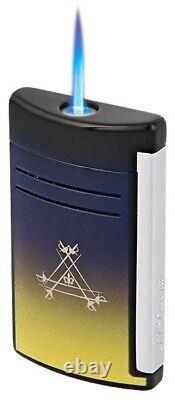 DUPONT LIMITED EDITION MAXIJET LIGHTER MONTECRISTO LA NUIT (020035). Two symbols of unique know-how, Montecristo and S. Dupont have come together to create exceptional products.
This new collection was created for fans of the two brands. These pieces tell the tale of Edmond Dantès, The Count of Monte Cristo, with their flame pattern reminiscent of the moment when everything catches fire.
The La Nuit edition is a nod to the unexpected moment in the protagonist's life: from the years of trouble and hardships to the redemption of Edmond Dantès. The enigmatic and mysterious variation of the design evokes the moonlight in a dark, nocturnal sky. The Maxijet is lacquered in shades of blue, with the silver-stamped logo of the prestigious Montecristo cigar brand on the front, and a silver-toned sun and moon design on the back.
Aficionados will be charmed by its torch flame, which lights cigars without altering their distinctive aromas. 73 x 40 x 16 mm. Box, instruction booklet and 2 year guarantee card. Aficionados will be charmed by its to.