St Dupont William Shakespeare Limited Edition Ballpoint Pen Brown Lacquer Gold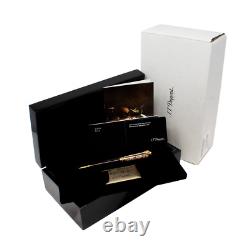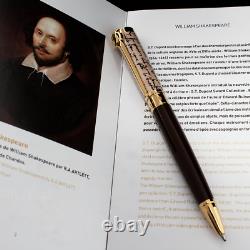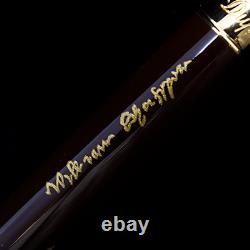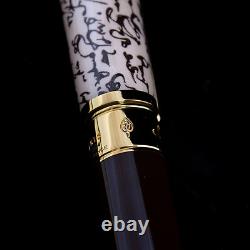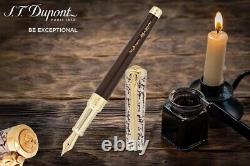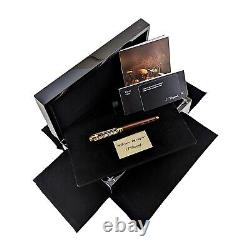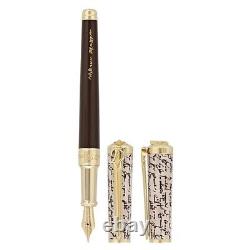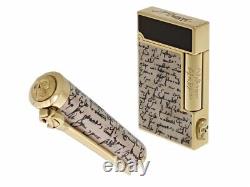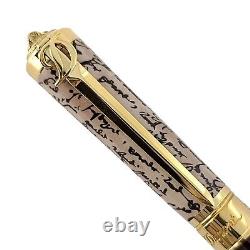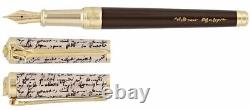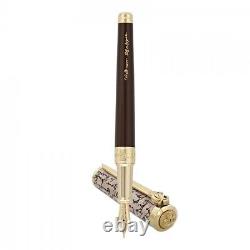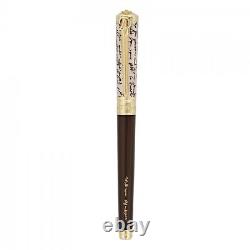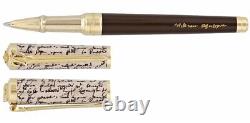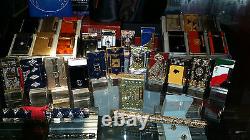 MADE WITH YELLOW GOLD & BROWN LACQUER. PLEASE FOLLOW US ON INSTAGRAM. Dupont Shakespeare fountain pen pays tribute to arguably the greatest author in the English language, William Shakespeare. This limited edition pen from S.
Dupont is limited to 1564 pieces, the writer's birth year. Dupont Shakespeare fountain pen has been handcrafted at the S. Dupont workshop in Faverge, France. The process to make the pen takes over 150 handcrafted processes. The pen has been made of brass, lacquered with natural Urushi lacquer, and adorned with features that celebrate the life of Shakespeare.
The pen cap has been enriched with handwritten lines from an original William Shakespeare memorandum. Each has been hand-painted in a lustrous natural brown lacquer with glitter dust.
The clip for the pen features a sword design with the S. Shakespeare, during Act 2, Scene 2 of Hamlet wrote:... Many wearing rapiers are afraid of goosequills. " A phrase that has close parallels a later decree by Edward Bulwer-Lytton: "The pen is mightier than a sword. Atop the pen has been inspired by one of Shakespeare's most famous plays, Hamlet and the Yorick skull.
This symbolic skull can be found inset into the cap top. The PEN has Shakespeare's signature is replicated on the brown lacquer and is presented in a beautiful black lacquered box.
WE HAVE A HUGE COLLECTION OF LIGHTERS AND PENS FROM. We offer the lowest rates on the market for consignment of fine luxury goods. We will consign any products, AND we have a large clientele of writing instrument and lighter enthusiasts, so we have a competitive advantage in those products. A large customer base, and.
Please text the number below to consign your items today!